Nepal Investigative Multimedia Journalism Network (NIMJN) organized a virtual NIMJN Talk on 'Using RTI for Investigative Journalism' via Zoom on March 16, 2023.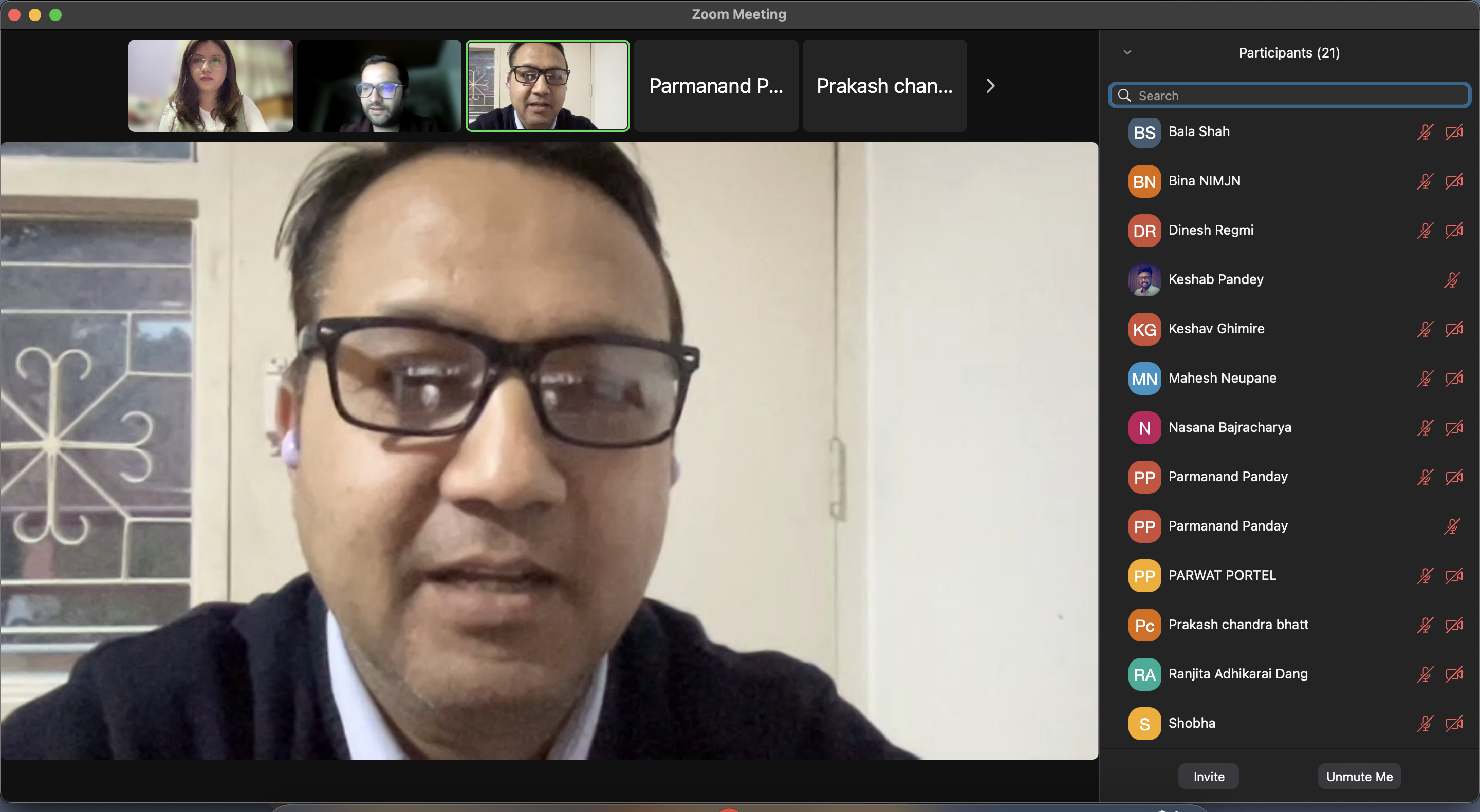 Tanka Aryal, general secretary and the founder of Digital Rights Nepal gave a general introduction to the Right to Information (RTI), its limitations and strengths. He also highlighted the importance of patience and strictly following the official RTI filing procedure.
He mentioned three main points as reference while filing a RTI:
The first person to approach for information in any office is always the information officer (सूचना अधिकारी)
The process of application registration should always be done through the formally recognized channel (only then it can be used as evidence in the future if required)

The person applying for RTI needs to be diligent and adhere to the official RTI process and timeline
He gave three important suggestions to investigative journalists:
RTI has a lot of limitations and boundaries regarding what information can and cannot be asked for due to the sensitive nature of certain information and other privacy laws

Investigative journalists can utilize the procedural information of RTI to use it strategically in their investigations

Be specific about the information you are looking for as only the first ten pages of information are given out for free. The phrasing of the questions asked and the information requested also matters
This was followed by a Q&A session with the participants where they raised questions related to various aspects of the RTI filing process. A total of 21 journalists from different provinces participated in the event.
/////