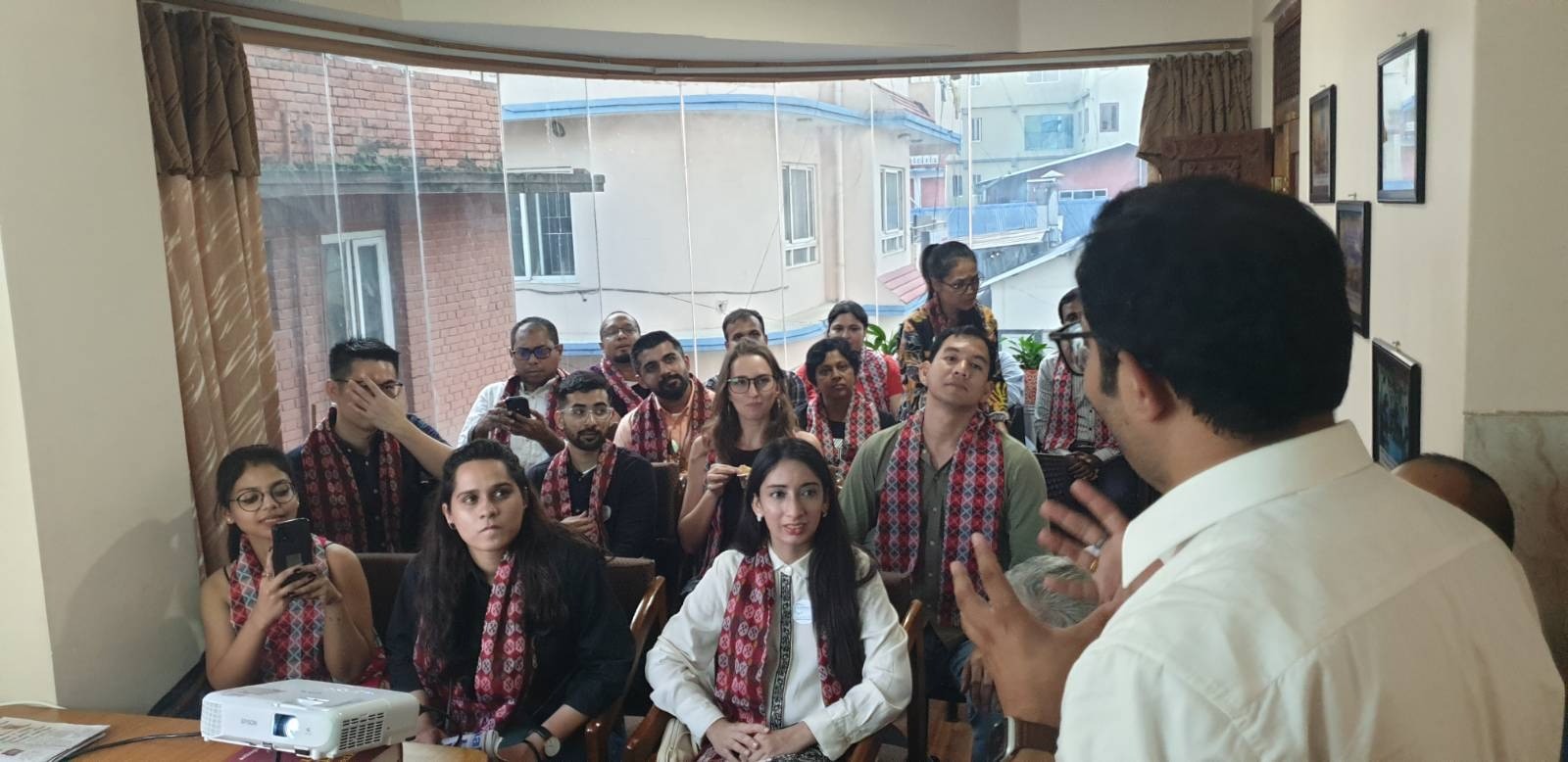 NIMJN welcomed Asian journalists attending the Adenauer Media Leaders Academy 2023 on September 6 at its office in Kathmandu. They learned about NIMJN's organizational structure, story production process, the NIMJN fellows, and how NIMJN is promoting investigative journalism in Nepal.
A total of around 40 journalists from Bangladesh, Pakistan, India, Mongolia, the Philippines, Taiwan, and Thailand participated in the interaction program held within the NIMJN premises.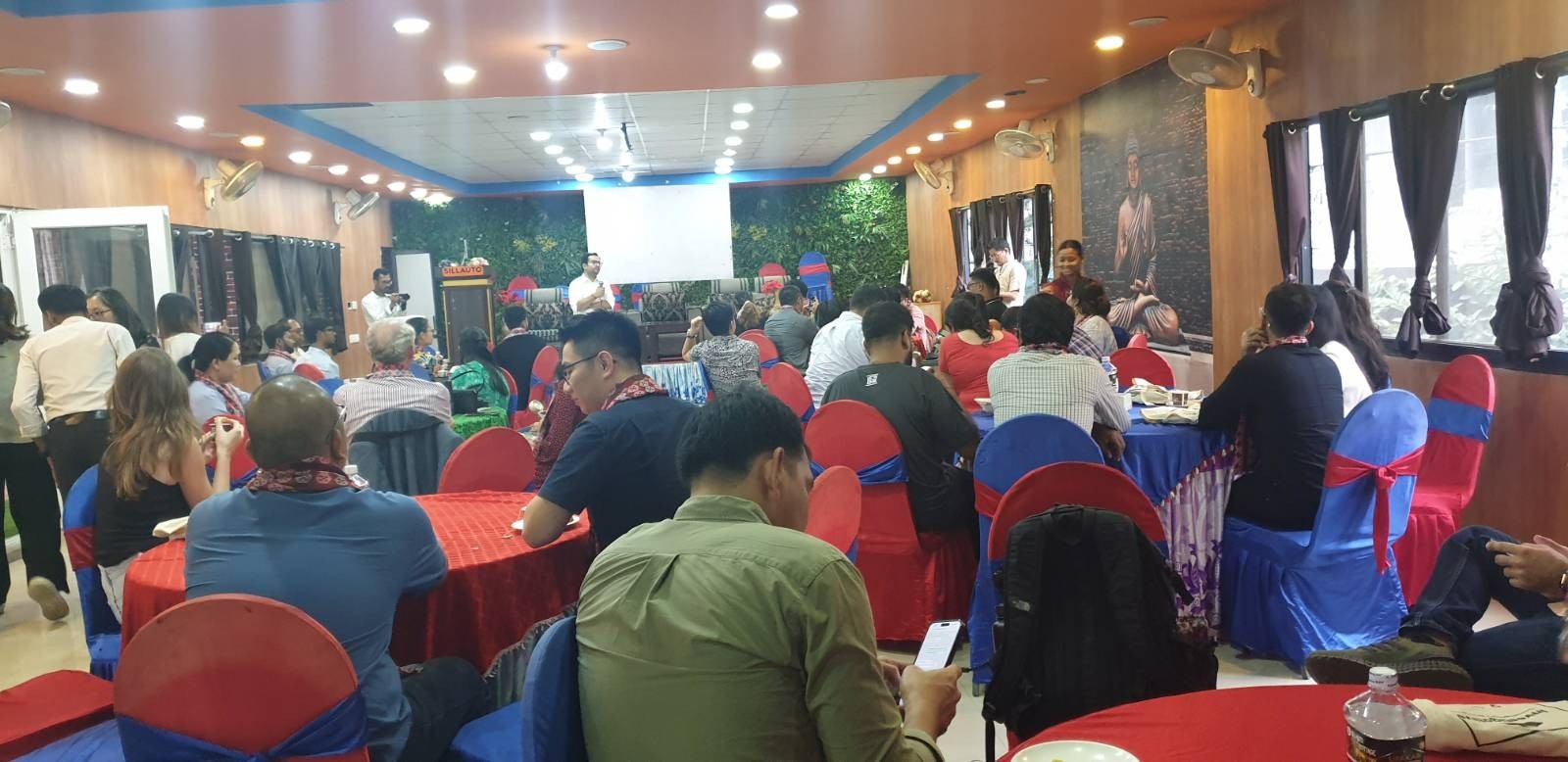 The participating journalists were really interested in learning about how NIMJN is continuing the work of investigative journalism in Nepal as a fairly recent non-profit, how it carries its risk assessments for journalists, how the story production/publication process works, and how NIMJN fellowships and story grants are carried out. They also discussed the sustainability, and being of the journalists program and NIMJN's Aleph database.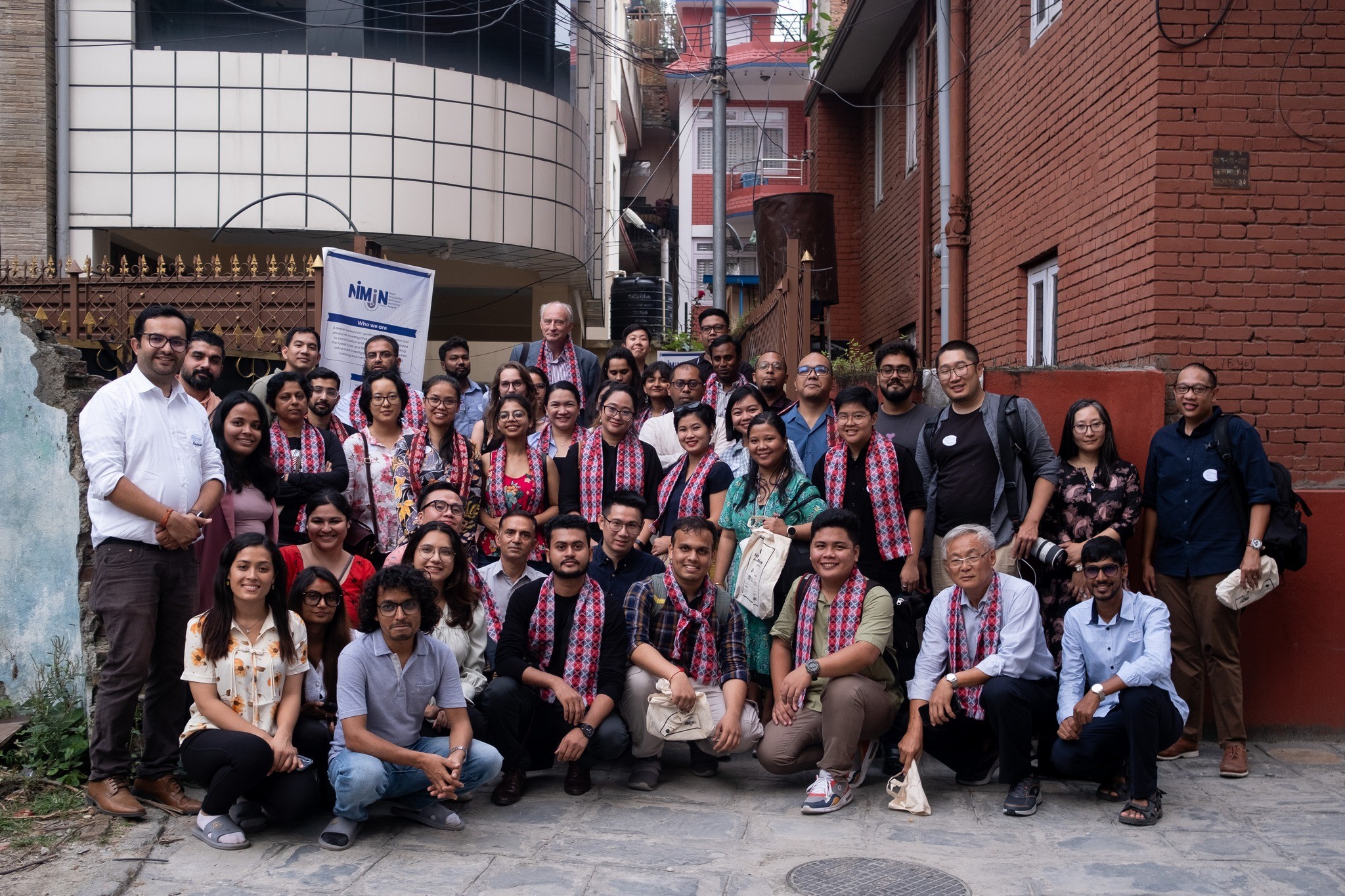 Konrad-Adenauer-Stiftung Ltd., Media Programme Asia, organized the Adenauer Media Leaders Academy 2023, a two-day networking and training program for Asian journalists in Kathmandu.