Nepal Investigative Multimedia Journalism Network (NIMJN) and Disaster Journalism Network (DJN) jointly organized a panel discussion on disaster reporting where journalists shared their experiences while covering the 2015 Nepal earthquake, and also provided tips on covering future disasters.
The program was organized virtually over Zoom on Sunday, April 23, 2023.
The first speaker of the panel was NIMJN's Rajneesh Bhandari. He shared some of the stories he did after the 2015 Nepal Earthquake.
Rajneesh shared his insights on the tips that a journalist can follow to prepare for disaster reporting, including the use of a smartphone for taking immediate videos and photos, prior preparation of a basic safety bag containing necessities that might be useful on the field, preparing a backup plan for their own families while they are out reporting, and also taking a step back and looking at the whole situation from not just the perspective of daily reporting but also on a much more in-depth and investigative level.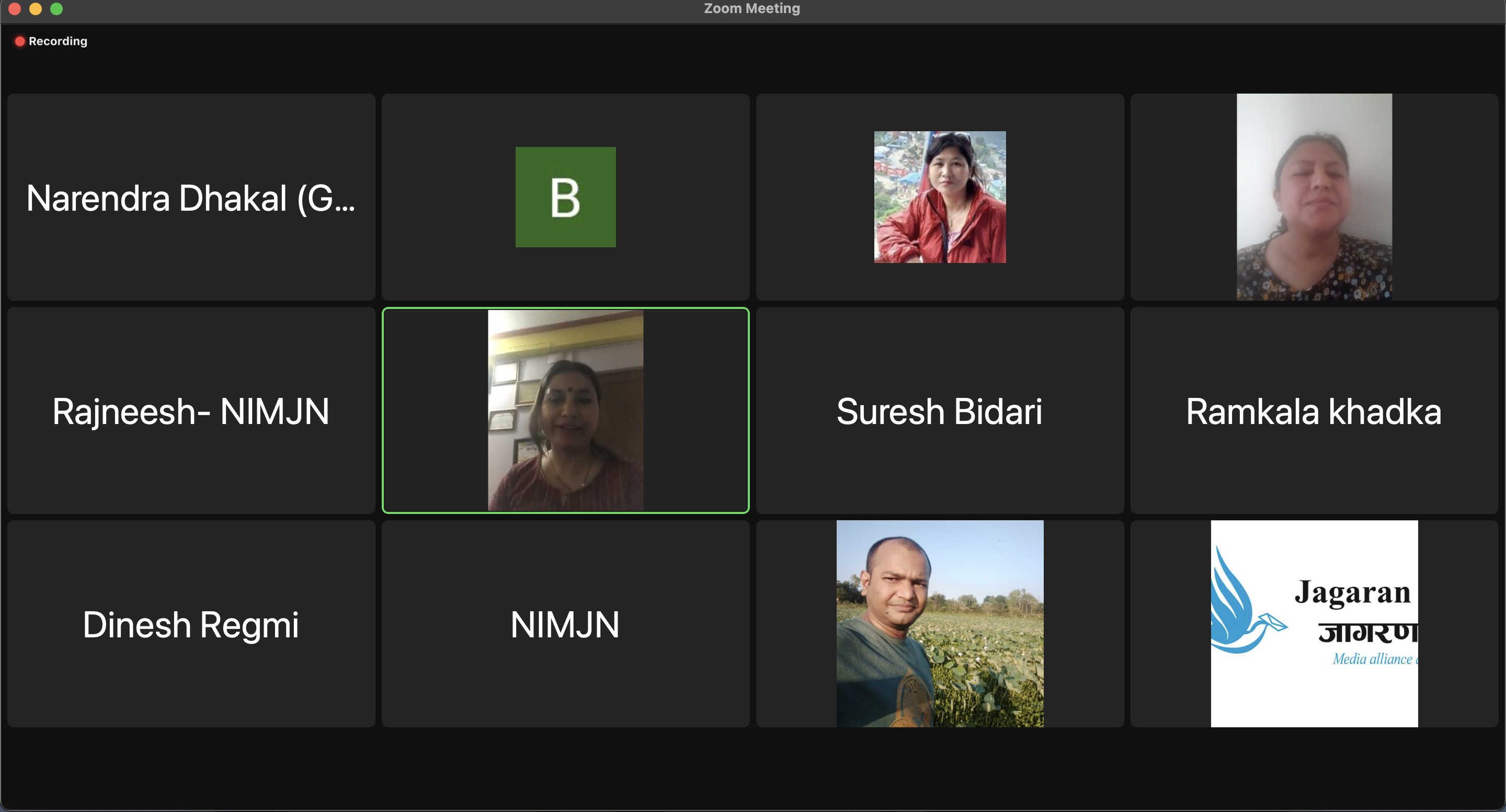 Durga Adhikari shared about the struggles any journalists face at a humanitarian and mental level as they report in a such critical and sensitive environment and how easily misinformation and disinformation can spread at such times.
Narendra Dhakal a journalist and DJN Member from Gorkha shared his reporting experience while working for a radio station. The speakers and participants also discussed the importance of training for disaster management which includes training for skills, sensitivity to the affected people of the disaster while reporting, and mental health management for the journalists, and also support from the media houses and the government to facilitate all of that.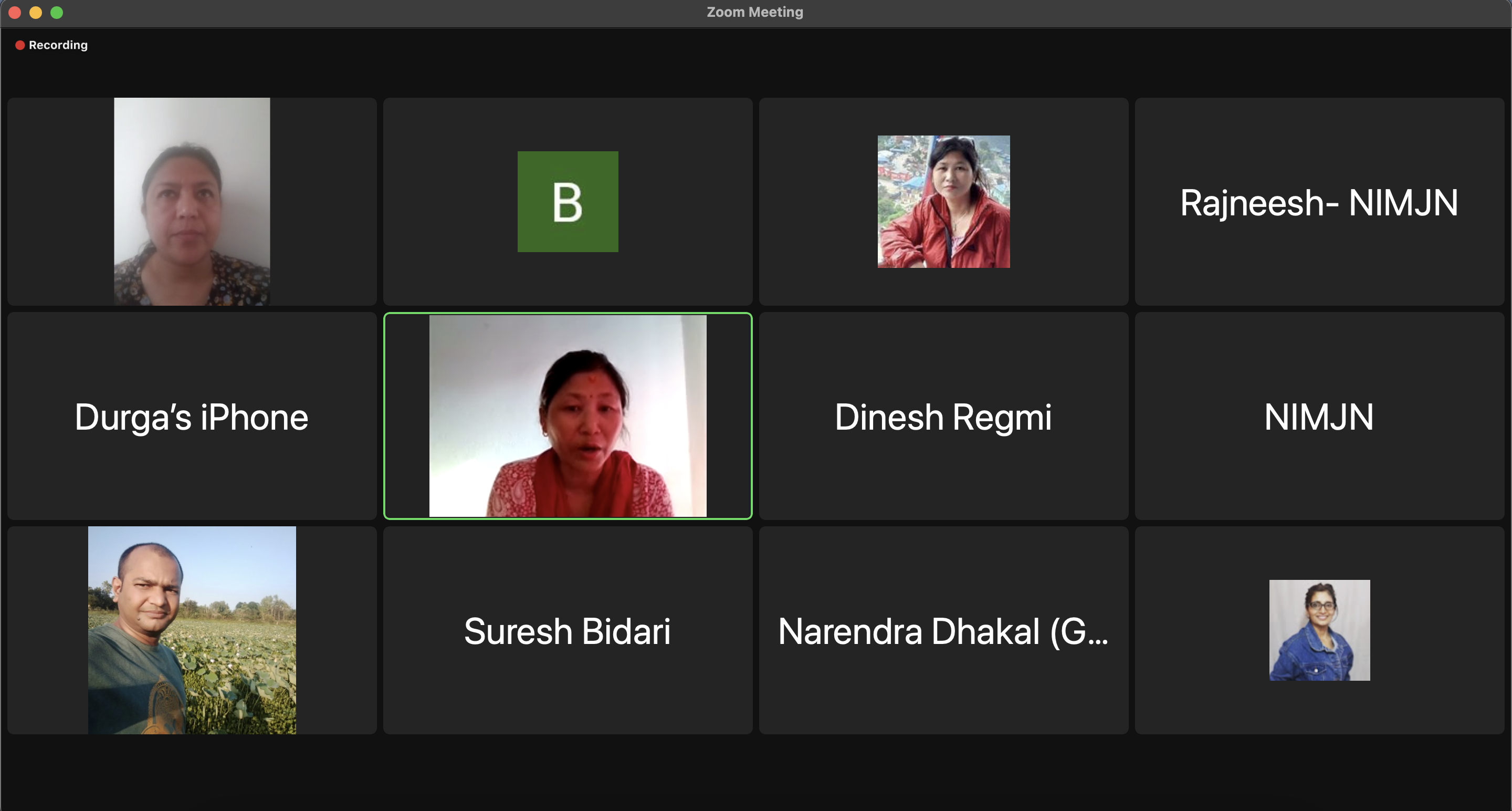 Ms. Amika Rajthala, president of DJN, highlighted the importance and the responsibility of media in news dissemination regarding what to do during the earthquake and stressed the responsibility of the media sector towards the larger society as well as the journalists.
The session discussion also focused on the usefulness of the programs and training related to disaster reporting and how it could help in reporting better stories as well as help journalists be aware of their safety.
The program was moderated by journalist Shobha Shrestha.
/////