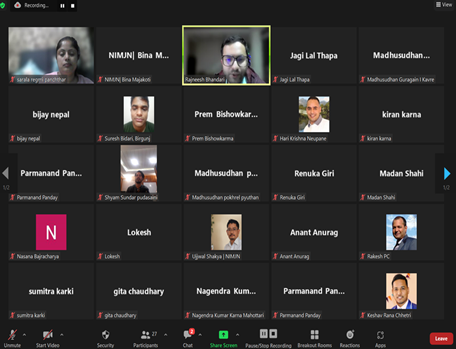 Nepal Investigative Multimedia Journalism Network (NIMJN), in collaboration with Asian American Journalists Association (AAJA-Asia) and the Google News Initiative, organized a two-day workshop titled 'Digital Tools, Fact-Checking, and Source Verification Workshop on Election Reporting' from the 15th to 16th of Nov, 2022. The workshop focused on digital tools, fact-checking, and source verification and was organized ahead of Nepal's national and provincial elections.
The main objective of this workshop was to provide free training and outreach to journalists in Nepal who were looking to improve their reporting skills on elections. It was organized virtually and was led by Mr. Rajneesh Bhandari, the CEO and Chief Editor of NIMJN. Mr. Bhandari is part of the AAJA Training Network.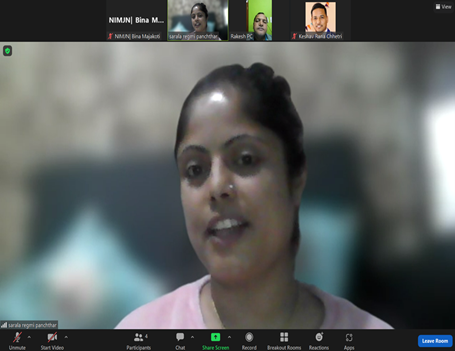 35 journalists participated and engaged in the program and discussion on the first day. The first day was on digital tools for election reporting. The workshop started with a breakout session where participants discussed the digital tools they were using and the problems they faced while reporting. Journalists were trained on new and free online tools which could be helpful to discover, visualize, and communicate the news while reporting during an election.
The conversation continued on the second day with a total of 30 journalists from different media outlets. This training was focused on fact-checking and source verification for election reporting. The participants were divided into four groups to learn about the tools and problems faced while doing fact-checks. The training provided an overview of Google tools used by fact-checkers to examine news reports and detect hoaxes around the world.
The participants said the training ahead of the election was useful.